Simple… What could be more important to an athlete than a Healthy Mind and Body.
The essence of our training programs integrate both physical and mental skills at all times, thus, preparing the entire athlete (body and mind) for both the practice and performance environment. It is through this integration of a players physical and mental skills that ultimately helps each player to not only train more efficiently, but ultimately, trust this preparation between the lines. Teaching each player how to mentally trust himself in game situations, regardless of the consequences or circumstances, is a major theme of Jaeger Sports.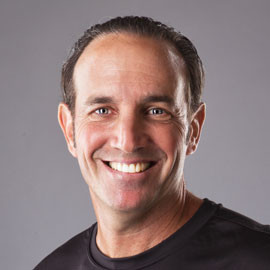 Alan founded Jaeger Sports on the principle that athletes need to develop both their physical and mental skills in order to be successful in game situations. As a result of several years of coaching and and personal study was Alan's Mental Training Book, "Getting Focused, Staying Focused", and the DVD, "Thrive On Throwing", Jaeger Sports' signature Arm Heath, Strength and Conditioning Throwing Program. Along with Alan's passion for Yoga, this Book and DVD serve as a driving force behind all of Jaeger Sports' training programs.
Alan's playing experience includes Los Angeles Pierce Junior College (1984-1985), California State University, at Northridge and the Wichita Bronco's of the Jayhawk League (1986). His college coaching experience includes four years (1990-1993) at Los Angeles Mission Junior College/College of the Canyons and seven years as an assistant coach/consultant for the Chatham A's of the prestigious Cape Cod League.
Since 1991 Alan, as a personal trainer and consultant, has worked with over 200 professional players, including 2002 Cy Young Award Winner Barry Zito, and All-Stars Dan Haren and Andrew Bailey. Alan, has also consulted with many schools and organizations including the Texas Rangers Baseball Club and the 2004 National Champion Cal State University, Fullerton baseball team.
With a teachers training background in Yoga and practitioner of such Far Eastern Arts as Zen and Taoism, Alan's intention is to help athletes merge the "mechanics" of the Western athlete with the "insight" of the Far Eastern mind — to position athletes to best realize their potential on and off the playing field.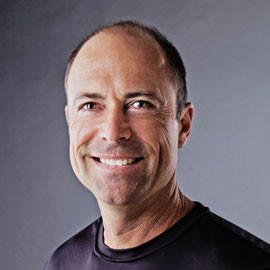 Jim brings a wealth of professional background and experience to Jaeger Sports. A long time student and graduate of Jaeger Sports, Jim played 15 years of professional baseball including stints in the major leagues with three different teams, the Philadelphia Phillies, Atlanta Braves, and San Diego Padres. Jim's credits include a batting title with Spartanburg (Phillies) and voted most outstanding arm in the Pacific Coast League (Padres). A long time practicing student and instructor of Jaeger Sports' Throwing and Mental Training programs, Jim will share his valuable insight and expertise into the two most neglected components of baseball: a Healthy Arm and a Focused Mind.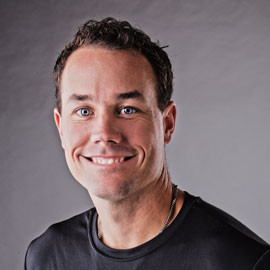 VICE PRESIDENT | LEAD INSTRUCTOR
China McCarney was first introduced to Jaeger Sports in the year 2000 when he attended a Jaeger Sports clinic. He immediately fell in love with the program and has been doing it ever since. Not only did he love the obvious benefits of the physical part of the program, but really enjoyed the mental training benefits both on and off the field.
China's playing experience includes playing for College of the Canyons in 2007 and 2008. He also played for Cal State University Northridge in 2009 where he earned a Bachelor's Degree in Psychology with an emphasis in Kinesiology. He also earned a Certification in Sport and Fitness Psychology from Cal State Dominguez Hills University in 2013. He was drafted by the Cleveland Indians in 2008 and the Tampa Bay Rays in 2009. He was also named CIF Player of the Year in 2005 at Vasquez High School.
China came on board with Jaeger Sports as an instructor in 2007. He began doing customer relations as well as instructing in 2008. He is featured in the Jaeger Sports Long Toss YouTube Video and can be seen throwing 365 feet and 97mph.